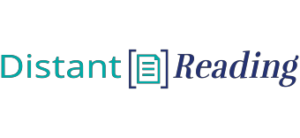 ELTeC Summary Page
As well as the following summary statistics, this page provides links to human-readable versions of each text currently included in the European Literary Text Collection (ELTeC). Click on a language code in the table below to see a list of texts now available in that language. Then click on the identifier of a text to see a simple rendering of the text as produced by CETEIcean. The original source files are stored in a GitHub repository at COST-ELTeC, and may be downloaded freely from there.
The E5C column gives the conformance score calculated for each repository and is displayed in green if conformance is high. The other columns give counts for each of the four balance criteria, with numbers in red indicating that this criterion is unsatisfied. Hovering over the last figure in each column displays the E5C score calculated for that criterion.
This remains a work in progress! Comments and reports of any problems are much appreciated: send them to the WG1 Issue Tracker.
AUTHORSHIP
LENGTH
TIME SLOT
REPRINT COUNT
Language
Last update
Texts
Words
Male
Female
1-title
3-title
Short
Medium
Long
1840-59
1860-79
1880-99
1900-20
range
Frequent
Rare
E5C
cze
2021-04-09

100

5621667
88

12

62

6

43

49

8

12
21
39
28

27

1

19

80.00

deu
2021-09-30

100

12738842
67

33

35

9

20

37

43

25
25
25
25

0

48

46

96.92

eng
2021-07-13

101

12386749
50

51

70

9

27

27

47

22
22
31
26

9

32

69

100.77

fra
2021-09-29

100

8712219
66

34

58

10

32

38

30

25
25
25
25

0

44

56

101.54

gsw
2021-10-14

41

2667763
25

16

14

7

11

24

6

1
1
15
24

23

0

0

50.00
hrv
2021-03-22

21

1440018
21

0

4

0

6

12

3

6
12
2
1

11

1

0

23.08
hun
2021-04-09

100

6948590
79

21

71

9

47

31

22

22
21
27
30

9

32

67

100.00

ita
2019-11-21

34

3328244
32

2

19

3

13

10

11

5
12
10
7

7

12

0

55.97
nor
2021-08-20

55

3527715
38

17

20

11

27

19

9

4
3
30
18

27

32

23

71.54
pol
2021-04-09

100

8500172
58

42

1

33

33

35

32

8
11
35
46

38

39

61

80.00

por
2021-04-09

100

6799385
83

17

73

9

40

41

19

13
37
19
31

24

26

60

94.62

rom
2021-10-14

101

5984821
80

16

58

9

47

35

19

6
21
25
49

43

24

77

81.54

slv
2020-11-15

100

5682120
89

11

26

5

53

39

8

2
13
36
49

47

48

52

78.46

spa
2021-06-09

84

7147890
67

17

43

5

31

28

25

17
17
25
25

8

42

42

92.31