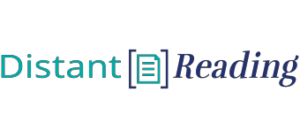 Getting started
Lou Burnard Consulting
This tutorial shows you how to create an ELTeC level zero file, and how to complete the metadata required by the TEI Header.
If you haven't done so already, download the working files for this tutorial, unpack them into a folder somewhere on your machine, and then open the ELTeC.xpr project file in oXygen (choose Project->Open project from the menu, or hit CTRL-F2).
Getting started
Open oXygen and click on the New icon (first left on the toolbar); or select File->New from the menu; or type CTRL-N
The New File dialogue appears. Under the heading

Global templates

, you should see the template for ELTeC-0. Select it. (If it's not there, you need to tweak your installation of oXygen; or you can simply open the template file

ELTeC-0.xml

from your Work directory).
Change the filename in the bottom of the window from

Untitled.xml

or

ELTeC-0

to something more appropriate: we suggest using the identifier for the file you're planning to work on. Either way...
... the main oXygen editing window opens, with the beginnings of an ELTeC XML file in it. Note the following:

At the top of the file there are two purple lines beginning <?xml-model.
The file contains tags (in blue) and attribute names (in orange) and helpful comments (in green) ... but no text other than some bits of the header.
To the right of the main window there is a status bar with an angry red square at the top and some red error flags. These correspond with parts of the text display underlined in red.
Underneath the editing window there is an error message corresponding with the first error flag: value of attribute "xml:id" is invalid; must be an XML name without colons

The red flags tell us that although oXygen has done its best some additional information is needed to create a valid header. Let's fix up some of these errors!
Making the header valid
When you're happy with your header, and it has no redlines, remember to save the file before proceeding to add something to the <body> element!